Register for CraftyMart Master Maker Sessions
Registration is now open for CraftyMart's 2021 Master Makers Track, which begins on August 2.  Seven spots are available for this cohort.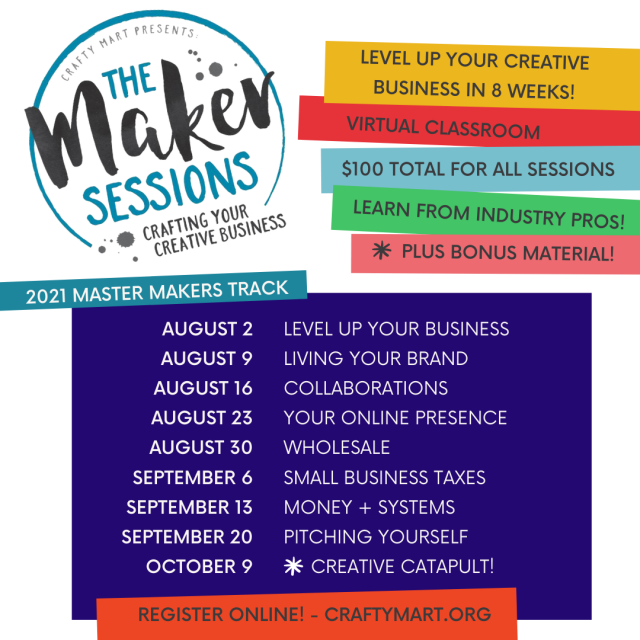 The Master Maker track is designed for makers who are ready to cut back on shows and explore other options. Expertsand other community resources will provide important information and feedback to level up your creative businesses. The Master Maker Track will guide professional makers who have been a part of the market scene for a few years on how to level up their creative businesses: living your brand, more traffic through websites, social media and online markets, collaborations on new lines, wholesale, funding options and opportunities, business finances and in depth tax talk. These sessions lead up to the annual Creative Catapult event on October 9th where each Master Maker who applies to participate has the opportunity to pitch an idea on how they plan to level up their business to the public. The public will vote and the winner will receive a prize package and $2,000 from Crafty Mart to get them started.
Thanks to the generosity of Akron Black Artist Guild, Crafty Mart is able to offer a limited amount of Master Track Maker Session Scholarships that will allow three Makers to join all sessions for FREE. To qualify for this scholarship you must be a maker that creates and resides in Summit County and also be of Black or African Diaspora descent.
Apply for a scholarship HERE.