Foundation Introduces Revised Grant Application Attachments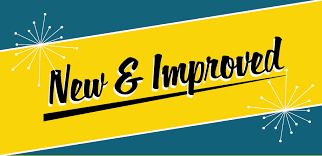 As part of our ongoing commitment to streamline our grantmaking processes and documents, the Foundation has updated some of our grant application documents.
In May 2019, we communicated to grantees that there is now just one application available on eGrant to be used for all request amounts and funding categories, the 2019 Grant Application (now called the 2020 Grant Application.) The application directs applicants to attach the appropriate Funding Category Attachment (Adult Entrepreneurship, Collegiate Entrepreneurship, Youth Entrepreneurship or Special) which includes the bulk of the information needed by the Foundation to evaluate each grant request.
We recently updated the Funding Category Attachments, incorporating applicant feedback to make them shorter, simpler, and more straightforward.  As always, these word documents are found on the Foundation's Apply webpage.  These forms should be included with any applications submitted to the Foundation.
If you have any questions or would like to provide feedback on our forms or processes, please contact Gina Dotson, Grants and Communications Manager at gdotson@bdmorganfdn.org.