EDWINS Founder Inspires Crowd at Akron Roundtable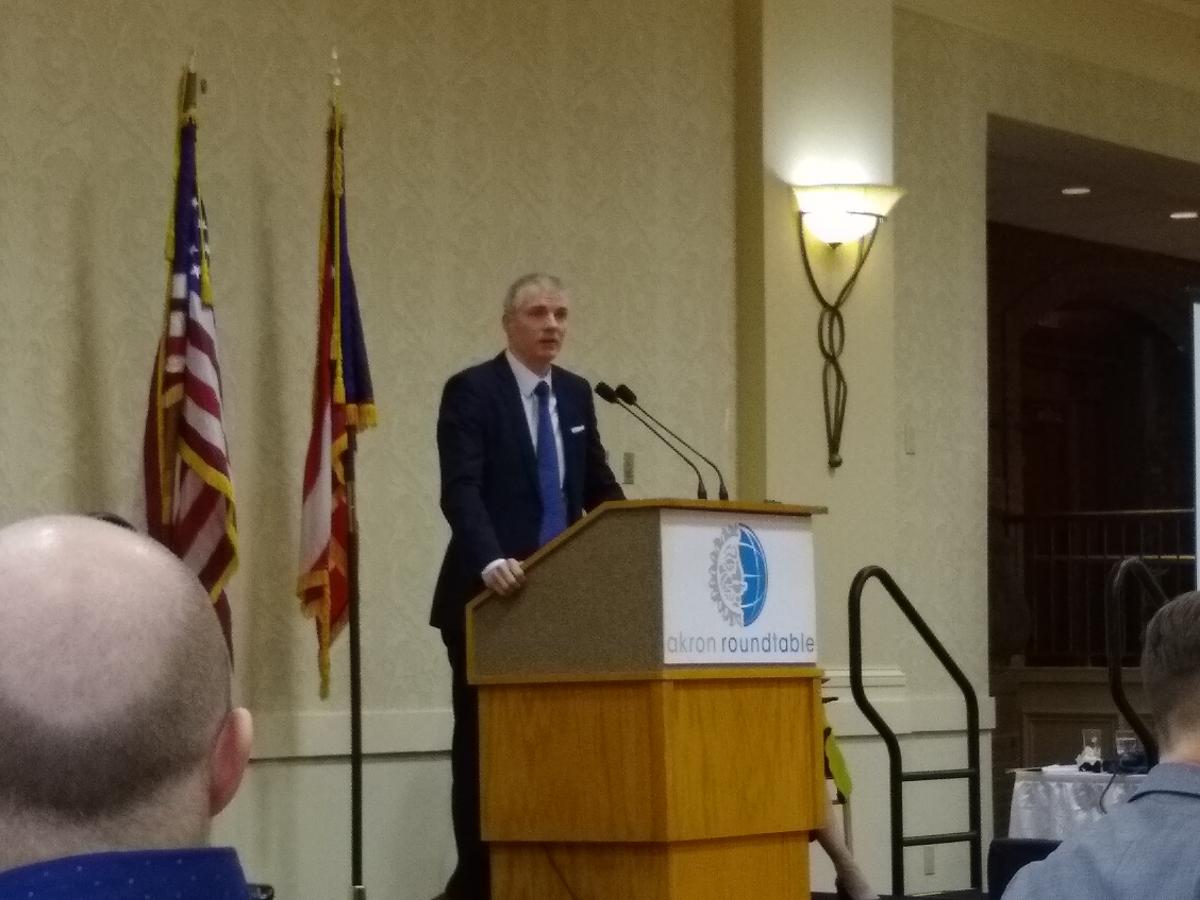 On February 21, Brandon Chrostowski was the featured speaker at Akron Roundtable.  Brandon is the Founder, President, and CEO of EDWINS Leadership & Restaurant Institute. 
Brandon launched EDWINS in 2007 to provide formerly incarcerated adults with a foundation in the culinary and hospitality industry while providing a support network necessary for their long-term success.  In 2013, EDWINS restaurant opened in Shaker Square, staffed by students looking for a second chance and ready for rigorous study and training.  Boasting fine French dining, EDWINS has gained a stellar reputation since its opening for both food and service.
In 2016, EDWINS Second Chance Life Skills Center opened, providing students with a 20,000 square foot campus for living, working, and recreational enrichment.  Brandon has since opened EDWINS Butcher Shop to help sustain the restaurant and provide students with additional skills, and Serenite Restaurant & Culinary Institute in Medina, focused on helping those recovering from drug and alcohol addiction.
Brandon inspired the crowded room with his story and his passion, speaking earnestly about second chances, dignity, and the care provided to ex-offenders by EDWINS (which is Brandon's middle name and stands for Education Wins.) 
Brandon hails from Detroit and is himself an ex-offender who began cooking in restaurants after his brush with the law.  Brandon honed his craft by training with excellent chefs and pushing himself to be the best.  He attended the prestigious Culinary Institute of America and worked in some of the finest restaurants in New York and Paris. 
Ultimately, it was Brandon's calling to help others.  He chose to do so in Cleveland because of its high rates of incarceration and poverty and low graduation rates.  More than 100 students graduate from EDWINS each year, and 97% of them find employment, with only 1% reoffending.   Brandon has received numerous awards and accolades and was featured in the academy award nominated documentary film, Knife Skills, in 2017.
We were proud to sponsor this intriguing presentation and can't wait to hear what Brandon sets out to achieve next.