Barkitecture: Morgan Foundation Board and Staff Engage in Team Building
As Burton D. Morgan Fo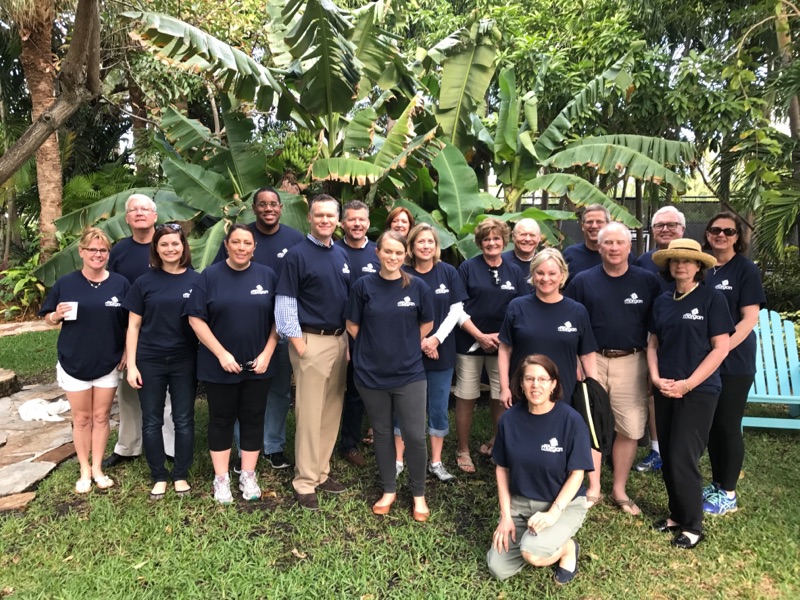 undation celebrates its 50th Anniversary in 2017, we are taking a fresh look at how we work, how we govern, and how we deepen our professional relationships. 
During our winter meeting and retreat, Foundation board and staff took the opportunity to engage in a team building activity through the national Barkitecture program, a competition among teams each creating a unique doghouse festooned with zany decorations intended to attract the attention of the foster dog designated as judge.  Mixed teams of trustees and staff focused their skills and competitive edge on building, decorating, and naming their creations with materials earned through a series of relays and trivia contests. 
Esteemed judge "Fritz" ultimately selected Team 4Eyes as the winning doghouse, but in reality, all teams were winners.  We engaged with each other in new ways, appreciated special talents that do not arise in the context of our daily work, and laughed together over the fun of the challenge.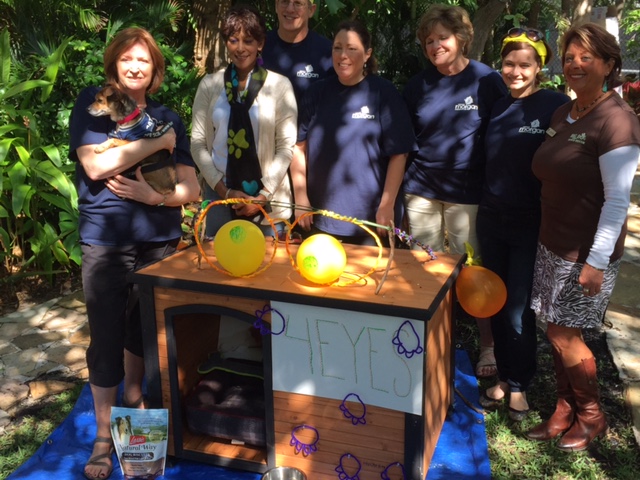 Barkitecture raises funds that help to place dogs into welcoming homes; the houses we built were donated to adoptive families, helping them to provide loving care for their pets.  After the event, we also decided to make a grant to Big Dog Ranch Rescue, based in Jupiter, Florida, to further bolster its rescue efforts.