Enspire Fall Fest 2020 Goes Virtual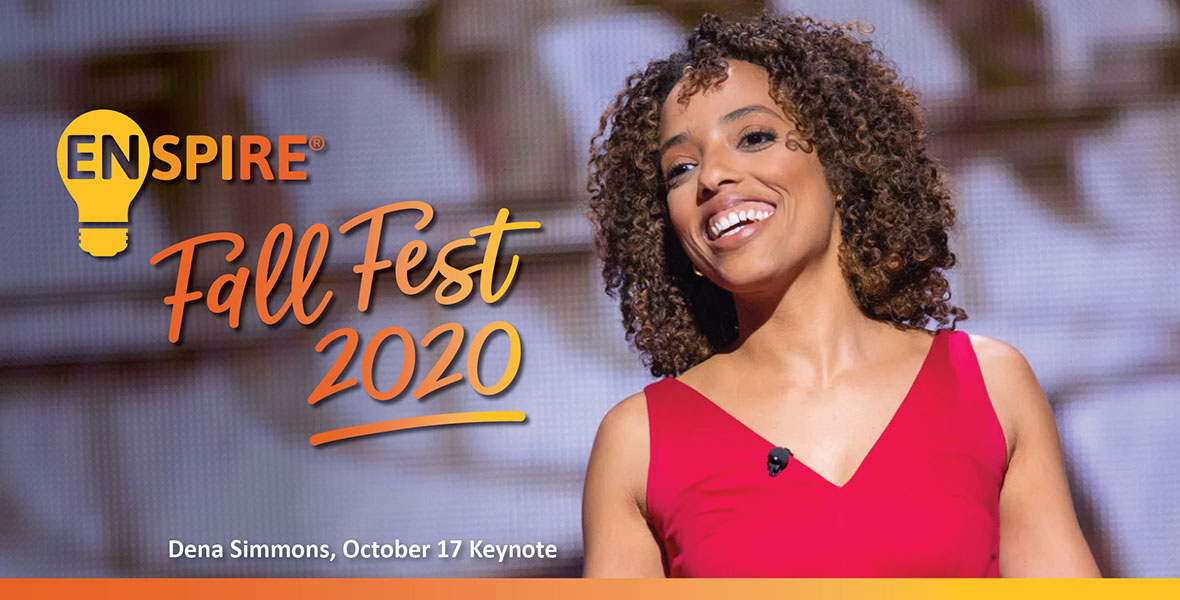 Join us for Enspire Fall Fest 2020, a virtual professional development conference for K-12 educators with a focus on building the entrepreneurial mindset.  A joint effort of Young Entrepreneur Institute and Burton D. Morgan Foundation, the conference is going virtual in its sixth year due to COVID-19 and expanding to deliver conference programming over several months.
Enspire Fall Fest 2020 kicked off on October 17 and continues in November and December with keynote speakers, panel discussions, and workshop sessions. Enspire will help educators learn more about classroom equity, entrepreneurship education, distance learning, and more.  Attend as much as you can!
Keynotes include:
October 17:  Dena Simmons - Building Equity in the Classroom
November 6:  Heather McGowan - The Future of Work
November 7:  Kim Bearden - Inspire, Encourage, and Get Things Done
December 5:  Ashlee Ammons - My Entrepreneurial Journey from Lebron's First Intern to Launching My Company