White Paper by National Inventors Hall of Fame on Empowering Confident and Creative Thinkers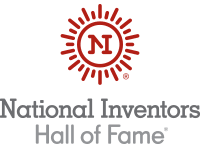 Preparing students to thrive during these times might on the surface seem overwhelming. And while COVID-19 has brought with it a new set of challenges, we are confident that there is also endless opportunity to rethink education and consider brand new ways to inspire children to invent the future.
Check out National Inventors Hall of Fame's white paper Essential 21st-Century Skills for a Post-Pandemic World for insights on empowering confident and creative thinkers.