Tribute to Trustee Emeritus Richard A. Chenoweth
(1925-2019)
By Deborah D. Hoover, President & CEO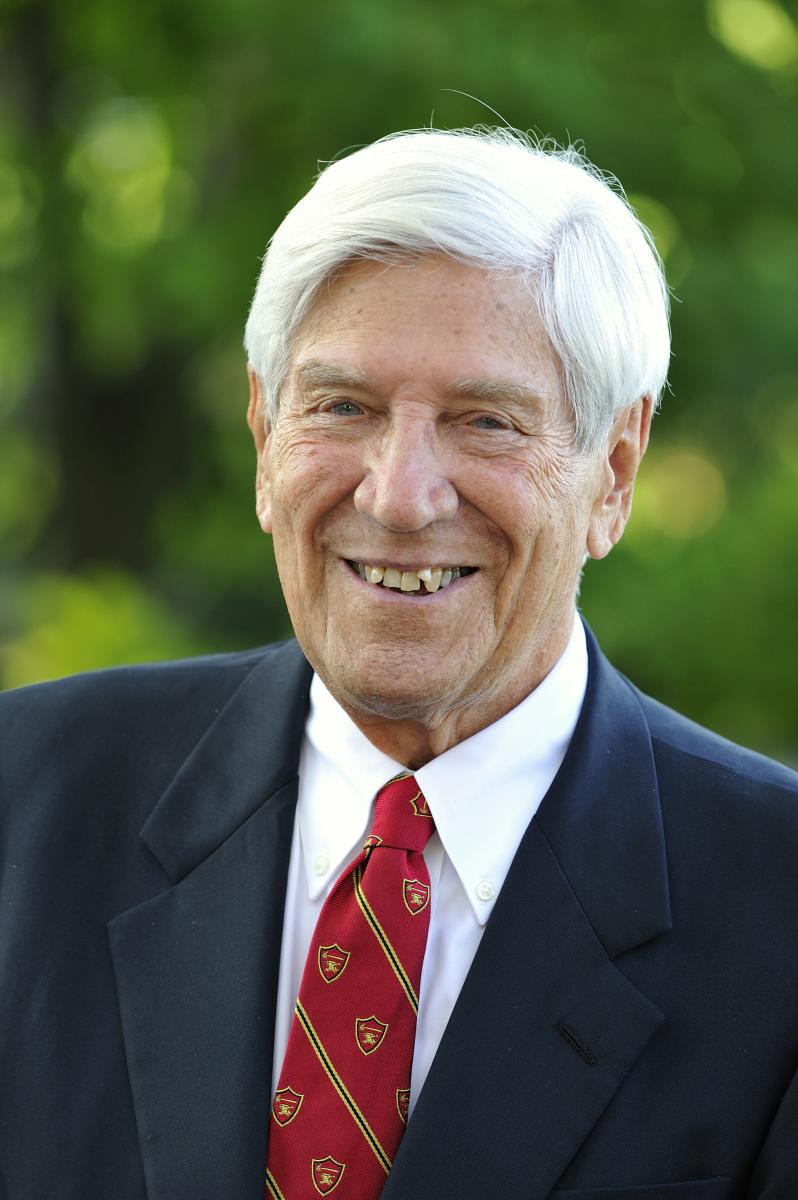 Burton D. Morgan Foundation mourns the loss of Richard Chenoweth, who served as a Trustee from 1978 to 2009.  At the time of his retirement from the Board he was honored with the status of Trustee Emeritus.
During the thirty-one years Dick Chenoweth served on Morgan Foundation's Board of Trustees, he was respected as a voice of reason, legal expert, knowledgeable community member, and experienced philanthropist.  I first met Dick in 1995 when I became a program officer at the GAR Foundation and he became one of my most trusted mentors as I learned the discipline of grantmaking  and the nuances of philanthropy.  Over the years, we shared not only the GAR Foundation connection, but also dedication to the philanthropic vision of Burt and Peg Morgan as they grew Burton D. Morgan Foundation and launched Margaret Clark Morgan Foundation (now Peg's Foundation). 
We became close colleagues and friends through these shared experiences.  I greatly valued his perspectives and insights on legal matters, nonprofit governance, and management, especially when I became Executive Director of Margaret Clark Morgan Foundation in 2001 and later President of Burton D. Morgan Foundation in 2007.  He was always a steadying influence as we navigated rough waters, asking the tough questions and providing guidance at just the right moment.  I will be forever grateful to him for helping me to build my leadership skills, inspiring me to pursue bold goals, and for always serving as a trusted source of sage advice on big challenges. 
Morgan Foundation Trustees and Staff extend our deepest sympathies to the Chenoweth Family on the passing of Dick.  We know we are very fortunate indeed to have enjoyed his good company, drawn upon his vast experience, and learned from his commitment to community.