Meet the 2023 Scalerator NEO Cohort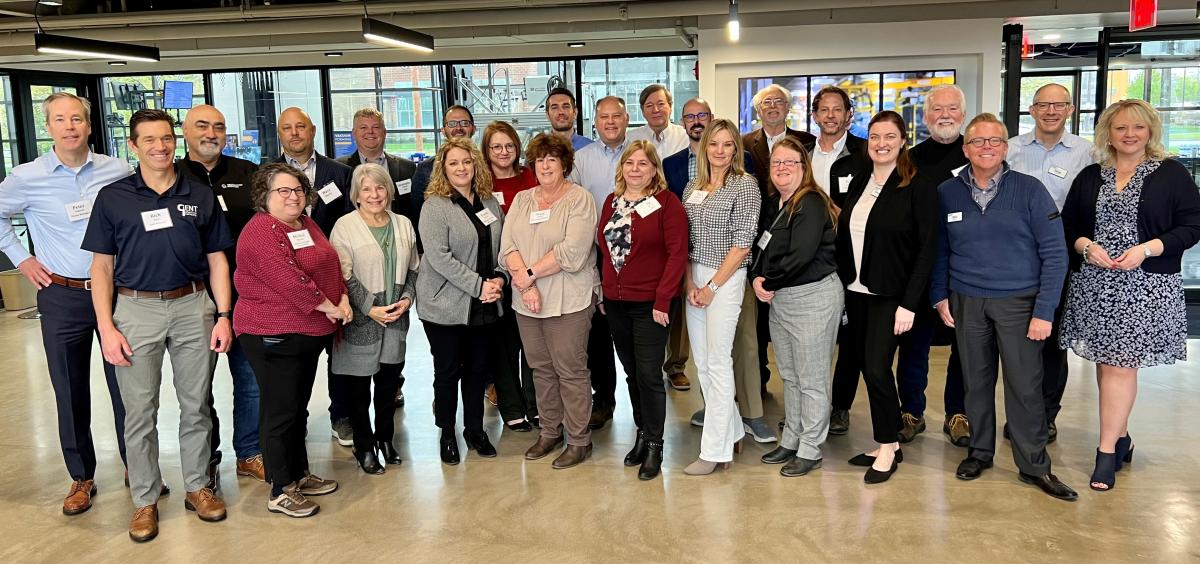 Burton D. Morgan Foundation is pleased to announce the launch of the seventh cohort of Scalerator NEO, composed of highly motivated entrepreneurial leaders eager to scale their companies with the support of this proven program. 
Thirteen companies from five Northeast Ohio counties were selected to participate in the 2023 Scalerator NEO cohort. The participating companies are represented by growth-motivated leaders from a variety of industries. Eight companies are minority and/or woman-owned, showcasing a diverse cohort that will provide fertile ground for a successful Scalerator experience. 
Averaging more than $6 million in sales revenue and 35 full-time employees, each participating company is poised to play a pivotal role in strengthening the region's economy and its entrepreneurial community. Through the Scalerator program, they will forge new connections, learn new strategies for growth, and obtain vital resources that will empower them to scale more swiftly and sustainably. 
Collectively, the incoming cohort represents 447 full-time employees and more than $79.9 million in revenue. Cohort members and their headquarter cities include: 
This year, the program will run from June to December. The cost to attend and all program expenses are covered by Burton D. Morgan Foundation and the Fasenmyer Fund, reflecting their commitment to entrepreneurial education and business growth in Northeast Ohio.
The Mission of Scalerator NEO
Scalerator NEO is a six-month, cohort-based educational program for Northeast Ohio entrepreneurs who want their companies to achieve immediate and long-term growth. Over the course of the program, participants break down the 3 Cs of growth (Customers, Capacity and Cash) with their peers, learning proven methods for scaling these key areas. More than 75% of participating companies increase growth by 25% or more during and after Scalerator. Graduates have gone on to achieve tremendous growth and are valued assets for new cohort participants through a dedicated alumni network.  
Scalerator® was developed by Daniel Isenberg, CEO of Entrepreneurship Policy Advisors and former Harvard Business School professor. More than 400 companies have participated in Scalerator to date across the globe, with former cohorts taking place in Northeast Ohio, Milwaukee, Manizales, Atlantic Canada, Rio de Janeiro and Trinidad and Tobago. Isenberg leads the program with the support of three other faculty members: Elaine Eisenman, Kevin Mulcahy, and Tim Marken. Together, these faculty members comprise over a century of experience growing real companies, and each is a celebrated educator with experience teaching at Harvard, Babson, Columbia, and other leading business schools. 
The Scalerator program targets companies with revenue between $3 million and $15 million and a strong desire to scale their business. Companies from all sectors and backgrounds are encouraged to apply, and the program is offered at no expense to participants. The program is administered by EDGE, a non-profit economic development organization accelerating innovation and entrepreneurship in Northeast Ohio communities. 
Apply for the 2024 Cohort of Scalerator NEO
As the 2023 Scalerator program kicks off, interest in the 2024 cohort has already begun to grow. are encouraged to express their interest early.  To share your interest in the Scalerator NEO program and learn more about how to take part in the next cohort, please fill out this short form or contact Brittany Bush at Brittany@edgeneo.org.  
Pictured above are attendees of the Scalerator alumni reunion held in May 2023