Strong Turnout for Enspire 2017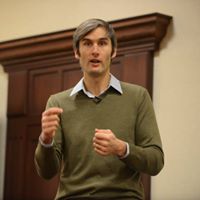 The 3rd annual Enspire Educators Conference was a big success this year, with 375 educators in attendance.  A program of Young Entrepreneur Institute and Burton D. Morgan Foundation, Enspire brings together K-12 educators who wish to incorporate creativity in their classrooms. 
Attendees convened at the Cleveland Marriott East in Warrensville Heights on November 3-4. Speakers and presenters included Tina Seelig, Stanford professor, entrepreneur, and author; Richard Cox, also of Stanford University and an entrepreneur, speaker, and consultant; Scott J. Allen, author and associate professor at John Carroll University; and Charles Best, founder of DonorsChoose.org.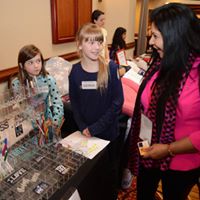 Highlights of the conference included a creativity workshop led by Tina Seelig and Rich Cox, and a keynote by Charles Best, who donated his speaker fee, making it possible to give every Enspire attendee a gift card to invest up to $100 in a classroom project.  Attendees also enjoyed round table peer-to-peer presentations and networking, and the opportunity to meet with young entrepreneurs and support their businesses through the Young Entrepreneur Market. 
Plans are underway for Enspire 2018.  Save the date:  November 2-3.
Added 2/8/18:  The Cleveland Teachers Union magazine published an article on Enspire 2017 in its January-February edition.