Davida Pantuso Wins Pitch Night for Fit After Pink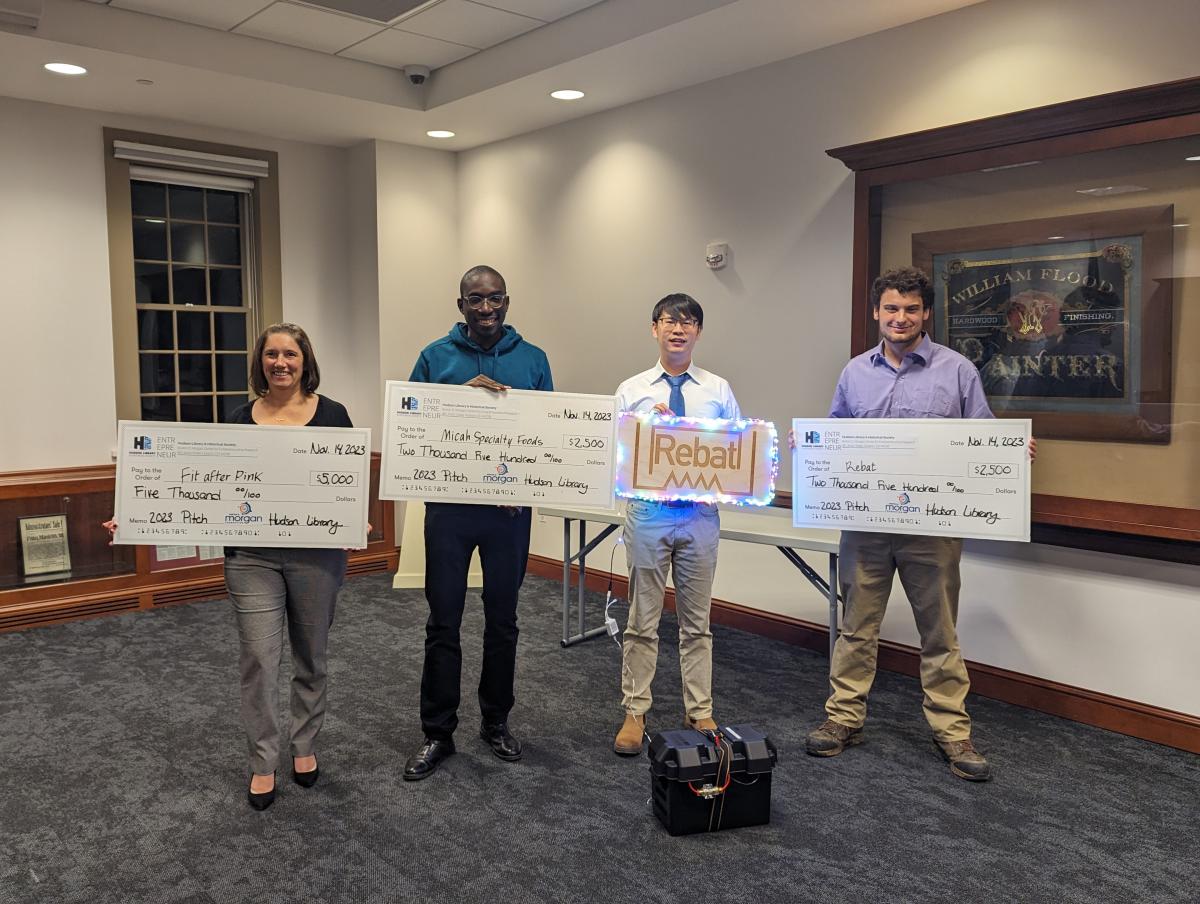 The Hudson Library's eleventh annual "Pitch Night" competition was held on November 14 during Global Entrepreneurship Week. Seven finalists were selected from a record 103 entries to pitch their business ideas to a panel of expert judges in front of a live audience.
The first place prize of $5,000 was awarded to Davida Pantuso, founder of Fit After Pink, a membership-based fitness community designed for breast cancer survivors by breast cancer survivors. Membership includes access to a fitness facility, fitness classes designed specifically for breast cancer survivors, opportunities to connect with survivors on social media, coaching services, and more.
"Events such as "The Pitch" presented by Burton D. Morgan Foundation and the Hudson Library & Historical Society play an instrumental role in generating creative and powerful solutions to today's most pressing problems," commented Pantuso.  "My fellow entrepreneurs who presented tonight have brilliant ideas and I wish them continued success on their entrepreneurship journey!"
Pantuso continued, "Fit After Pink has set an ambitious goal to officially launch on January 1, 2025.  Training its instructors is a top priority and the prize money will go towards ensuring that every instructor at Fit After Pink has their Cancer Exercise Trainer Certification.  This enables our instructors to tailor group exercise classes and personal training to meet the unique needs that breast cancer survivors have before treatment begins, to after treatment ends and beyond. Thank you, Burton D. Morgan Foundation, for helping breast cancer survivors to 'find their fit'!
Prizes of $2,500, were awarded to Nana Kwamena Takyi-Micah for Micah Specialty Foods and Adam Goodman for Rebat. Micah Specialty Foods was created to offer authentic African food products for the American consumer in the shortest possible time and to create awareness about African food and culture in American households. Rebat pioneers methods to procure, rejuvenate, and sell batteries from Uninterruptible Power Supplies (UPSes) at a reduced cost for smaller residential and commercial uses.
Serving as judges were Reka Barabas, Consultant and Chief Relationship Officer for Entrepreneurship Education Consortium; Rachel Bridenstine, Vice President of Development Finance Authority of Summit County (DFA); Jonathan Brown, Vice President Loan Policy for HFLA of Northeast Ohio; and Shashonna Duckworth, Regional Director, Minority Business Assistance Center, Urban League of Greater Cleveland.
Burton D. Morgan Foundation congratulates each of the competition winners and wishes them continued success as they grow their businesses!