College Students Compete at PITCH U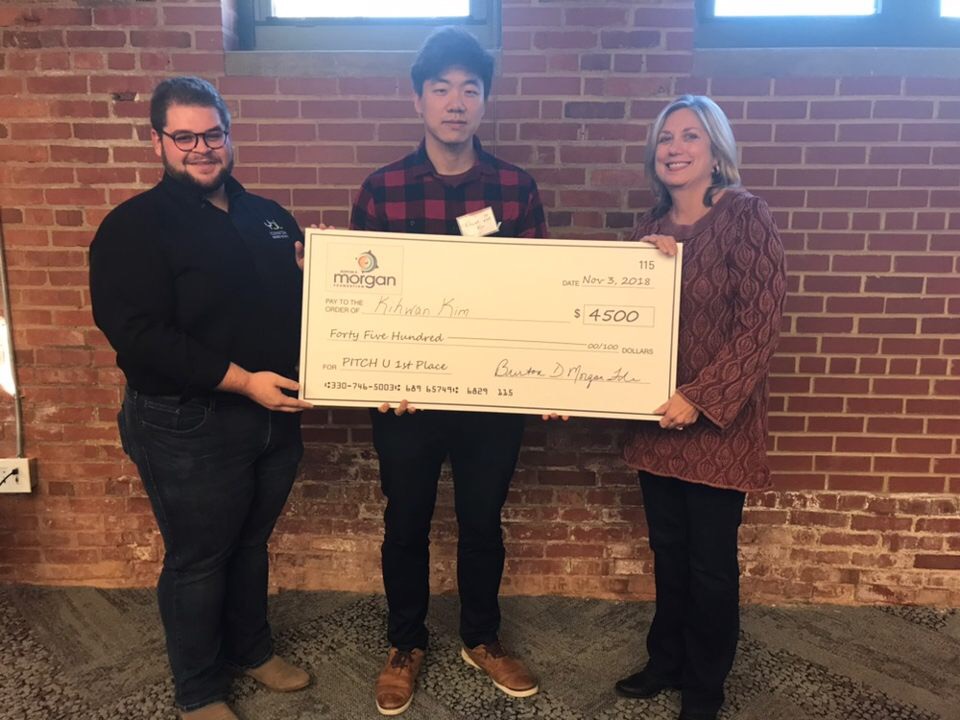 On November 3, student entrepreneurs and recent graduates converged at PITCH U, sponsored by Burton D. Morgan Foundation and Case Western Reserve University, to compete for $6,000 in prize money.   Participants presented their business ideas to a panel of early-stage investors in 90 seconds or less at the competition held at the Midtown Tech Hive in Cleveland.
First place was awarded to Kihwan Kim (pictured) of Case Western Reserve University for CF Tech; second place went to Silas Ifeanyi, also from Case for Hypotech; and Kayla Ruffner of Cleveland State University took third place for Unchained.