Apply for MORTAR at Bounce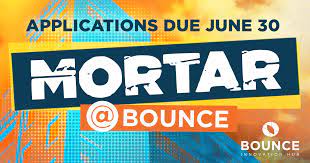 MORTAR at Bounce is a 15-week small business accelerator that helps established entrepreneurs take a deeper dive into the nuances of business ownership and build a comprehensive business canvas to grow their company.
The program is guided by a culturally competent curriculum and cohort-style classes encourage entrepreneurs to support each other. It focuses on serving minority- and woman-owned businesses, but applications are open to any entrepreneur or small business owner.  Ultimately, the goal of the program is to strengthen local economies and create jobs. MORTAR is a part of the GROW program at Bounce. 
Applications are due June 30.