Read Foundation President and CEO Deborah Hoover's latest blog for Meeting of the Minds.
Northeast Ohio's Startup Ecosystem: The Visible & The Invisible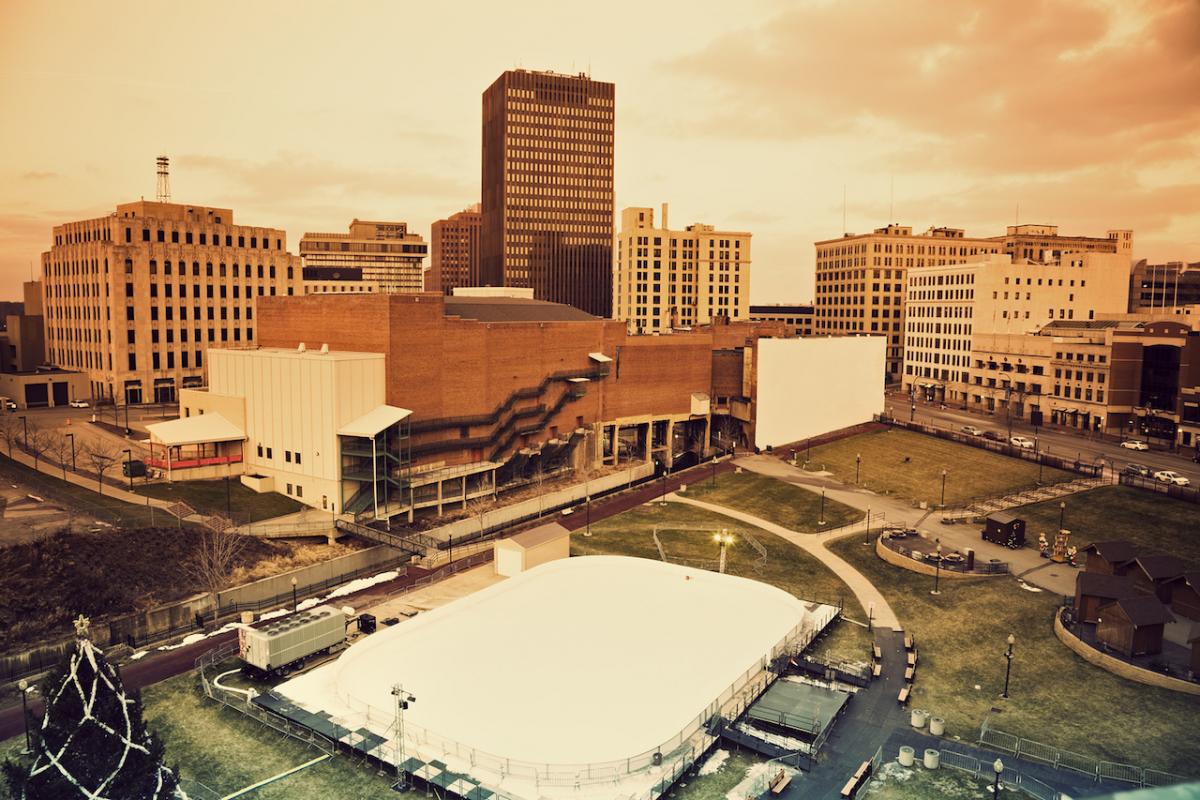 I travel frequently on behalf of Burton D Morgan Foundation, visiting other regions in the United States where entrepreneurship is thriving. I am especially happy when flights take the dramatic approach to Cleveland Hopkins International Airport that allows for a stunning birds-eye view of Lake Erie and the Cleveland skyline. We always say that as a regional funder of the startup ecosystem, the Foundation is privileged to have that special birds-eye view of all things entrepreneurial in our region.
On a recent flight, I peered down from my window seat to the city below, picking out those recognizable points of activity where entrepreneurship is catalyzing innovation, creating jobs, and changing lives. It was easy to connect the dots across the city among the innovation hubs at universities, major medical centers, anchor companies, and startups to discern the physical manifestations of Northeast Ohio's burgeoning ecosystem.