How to Find a Co-Founder as a Venture For America Fellow
By Alex Hilleary, 2016 Venture For America Fellow, Co-founder of Gather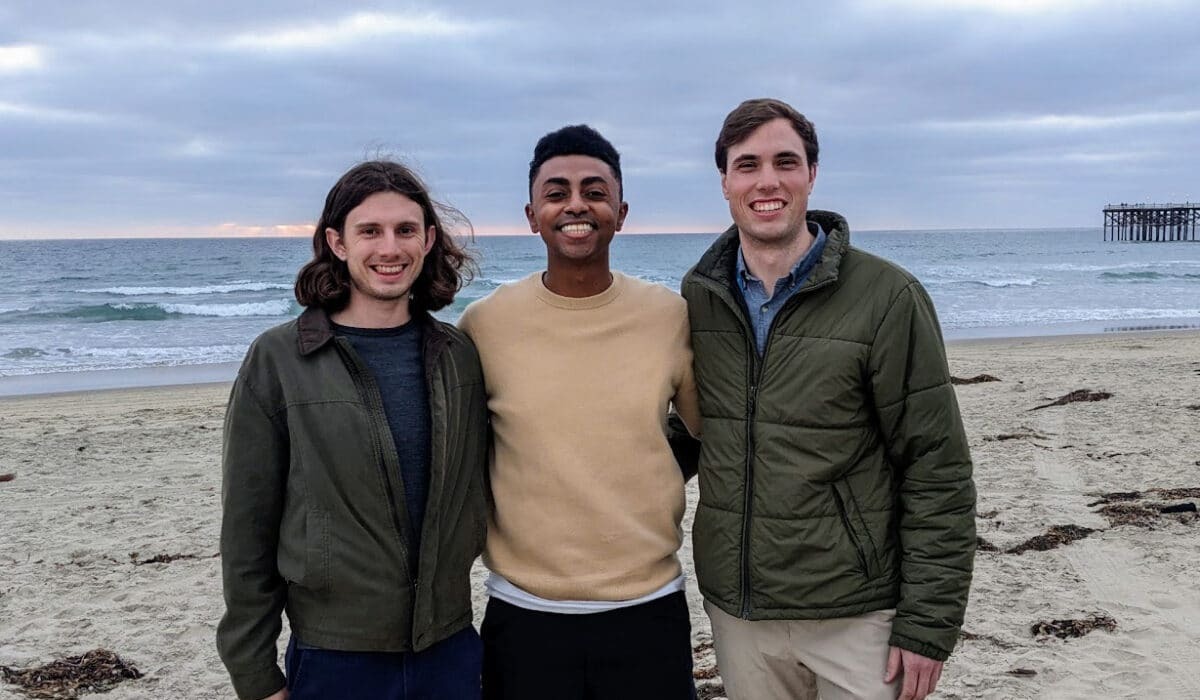 Co-founders can be a huge asset for any entrepreneurial endeavor. A good partner can offer complementary skills, dissenting opinions, and accountability to help move projects further. There's also a camaraderie factor. When the going gets tough, it's nice to have other people in the trenches by your side. Many experienced investors recognize the value of having a companion at the helm and won't even look at startups with a single founder.
But finding the right person to co-lead your business is tough. The co-founder roadblock often stops many promising business ideas from reaching their full potential. It's a daunting task for anyone, but the challenge is particularly difficult for young entrepreneurs with limited work experience and small networks.
I knew I wanted to start a business at some point. I also knew, when the time came, I would need co-founders to help push me forward. When I joined the Venture For America Class of 2016, I hoped the program would connect me to great ideas and great people to work on them. In the end, VFA provided the experience, space, and collisions I needed to break down the obstacles to finding a co-founder.
Here's how our team of three came together.
Building working relationships in a startup environment
Through VFA, John Wetzel (another 2016 Fellow) and I moved to Cleveland and joined BoxCast, a live streaming company. At first, we didn't work together much. John stuck more to the product and design side of the business, while I helped on the sales and marketing teams.
Over time we started to collaborate on cross-team projects. We developed a back-and-forth working relationship. John brought design-thinking, drive, and optimism to the table. I contributed curiosity, user empathy, and a critical eye. Together, we made a solid team.
We also began to recognize a mutual interest in the future-of-work. John and I were both curious about how remote and flexible work might reshape the workplace. We wanted to know the story behind the people who were crafting remote work policies at culture-focused companies.
VFA's quarterly Validation Challenge was coming up, so John and I used the space to explore further. Over a couple of weeks, we interviewed over 40 people in the space. We continued our conversations after the challenge ended. Soon enough, we had a full-blown side project.
Tapping into a network of potential co-founders
After six months of customer discovery, John and I wanted to start testing a prototype product. People leaders were struggling with day-to-day communications and information collection across their growing teams. We thought we could build a tool to help solve the problem.
We tried to create our solution on our own but decided that we needed more help. To rapidly iterate on a minimum viable product, we wanted to have a fully-technical co-founder on the team. So we turned back to our best network— Venture for America.
We reached out to Brooks Sime, a 2016 Fellow in New Orleans. John and I weren't particularly close friends with Brooks at the start of the Fellowship, but throughout the two-year program, we visited each other's cities. Separately, John and I had great interactions with Brooks on those trips.
We caught Brooks at a good time between jobs. He was excited about the future of the work as well and let us fly him up to Cleveland (in February) for a weekend hackathon to build on our product.
From the start, Brooks filled in the gaps on our team beyond his technical expertise. John and I shared a common experience over the previous three years. When it was only the two of us, we reinforced each others' biases. With his separate work background, Brooks provided alternative perspectives that challenged our instincts. While John and I both tend to reach conclusions quickly, Brooks was good at providing new angles. Over the next two months, Brooks continued to work with us and eventually became our third co-founder.
Where we are now
John, Brooks, and I work on Gather full-time, tackling the challenge of maintaining a tight-knit, personalized company culture at scale.
Complementary skillsets— engineering (Brooks), design and product (John), marketing and sales (Alex)— empowered us to spend the most time working on the parts of the business where we bring the most value.
Together, we push each other to do better and support each other against the emotional lows in the roller coaster of startup life.
Final thoughts
Founder relationships lay the groundwork for everything you build.
Finding the right co-founders can be hard, but VFA makes it easier. Some of the most successful Fellow-founded companies started with a couple of Fellows working together on something they cared about.
In 2022 Gather was acquired by ChartHop, and John, Alex, and Brooks are now all a part of the ChartHop team.
Pictured above, left to right:  Alex Hilleary, Brooks Sime, John Wetzel