Lake Erie College
Raising Visibility in the Region
Lake Erie College had no entrepreneurship programming a decade ago, before it was selected to participate in the Northeast Ohio Collegiate Entrepreneurship Program (NEOCEP).  Known mainly for its strong equestrian program, Lake Erie was primed to develop a new, innovative program focusing on entrepreneurship.  The administration and program director dove in head-first, building the Center for Entrepreneurship, raising the college's visibility in the region, and the center's presence on campus.
That renowned equestrian program became one of the major threads upon which Lake Erie built its entrepreneurship initiative on campus. The College soon offered an Equine Entrepreneurship major to students, the first in the nation, encouraging them to learn how to apply entrepreneurial principles to their future businesses.  Through the application of entrepreneurial principles and mindset, students were encouraged to transform their affinity for horses into startups in the equestrian industry, including the areas of equine healthcare and training.
Lake Erie's active engagement with the Entrepreneurship Education Consortium has contributed to the success of the entrepreneurship program at the college.  It has also boosted awareness of the Center for Entrepreneurship's presence on campus and in the surrounding area. A regional group of entrepreneurship programs, the Entrepreneurship Education Consortium pools its resources to increase access to programming for area students.  Through the Entrepreneurship Education Consortium, all students are eligible to participate in a week-long summer Immersion Program as well as regional idea competitions in the spring.
Since joining the Entrepreneurship Education Consortium in 2010, Lake Erie has had students enrolled in entrepreneurship classes, as well as students from non-business disciplines, actively participate in the competitions.  As a result, presentations have significantly improved among the students who take part. In 2014, Lake Erie placed first among 11 schools in the ideaLabs competition.
Recent Center for Entrepreneurship programs have included idea and business concept competitions, judged by panels comprised entirely of recent Lake Erie graduates. These alumni, who participated previously in pitch competitions, understand and relate to current students, asking more and better questions for the concept-level events. 
The Center for Entrepreneurship also recently instituted a social entrepreneurship program for area organizations.  Students in digital media classes compete for a small cash award by preparing a three-minute promotional video for a Lake County not-for-profit.  This has been a win-win situation for the organizations – which receive a free promotional video – and the students, who start to build a portfolio of work.
Roots of Stability
Stability at the top helped the program boost its visibility on campus. Michael Victor, himself an entrepreneur, was president of the college during most of the past decade.  (He left in 2015 to become president of Mercyhurst University, having doubled enrollment during his LEC tenure.)  Current president Brian D. Posler recently commented in his inauguration speech on the importance of alumni starting businesses.
One of the bedrocks of the program has been a strong group of accomplished professionals who have served as entrepreneurs-in-residence and program directors.  They have included approachable, charismatic people such as Jeff Eakin, current Center for Entrepreneurship director, and Tom Lix, a founder of Cleveland Whiskey.  Mr. Lix, through his own successful business, has continued to mentor students, offer internships, and participate in the vibrant Northeast Ohio entrepreneurial ecosystem.
Raising Visibility
These champions of entrepreneurship at Lake Erie have helped to enhance the profile of entrepreneurship education on campus. Their teaching and informal advising prompted several students to launch their own entrepreneurial ventures. One alumnus, Anton Trifinovs, who now runs two small businesses as well as serving as a soccer coach, commented: "My door into the business world was locked. I shared my ideas and goals with Jeff Eakin, however, and together we were able to find a key to unlock it." 
One purpose of the Center for Entrepreneurship is to help students make the transition from academia to the working world. While students may not be starting businesses directly after college, they are using the skills they learned in Lake Erie courses and experiential activities to develop the entrepreneurial mindset they need in their careers. 
Elise Bealer wrote several business plans while pursuing her degree in equine entrepreneurship, which entails learning about statistics, finance, and handling cash flow, as much as it does about horse care and management. "I basically walked out of college with a full business degree to launch in the market as a horse trainer," says the Cincinnati native. Perhaps her biggest opportunity was an internship with a world-class horse trainer in Florida. "That was a highlight of my career, and it opened my eyes to how much I still had to learn."
Exploring Institutional Questions
One of the more tangible ways in which the Center for Entrepreneurship has become a fixture on campus involves invitations it has received to help explore internal institutional challenges and questions. Over the years, the Center has been invited to help develop a plan to attract more students to the campus' academic learning center and assist Lake Erie's administration with plans for a 65-acre parcel of land donated to the college. Four entrepreneurship majors tackled the latter puzzle through their senior practicum, offering business plans for possible scenarios.
In the ten years since NEOCEP started at Lake Erie, students have hosted campus-wide entrepreneurship events, participated in internships with area businesses, and started successful businesses following graduation. Lake Erie has remained committed to inspiring and preparing students to act entrepreneurially, by enhancing their ability, confidence, and willingness to launch their own ventures. 
© 2017 Burton D. Morgan Foundation, All Rights Reserved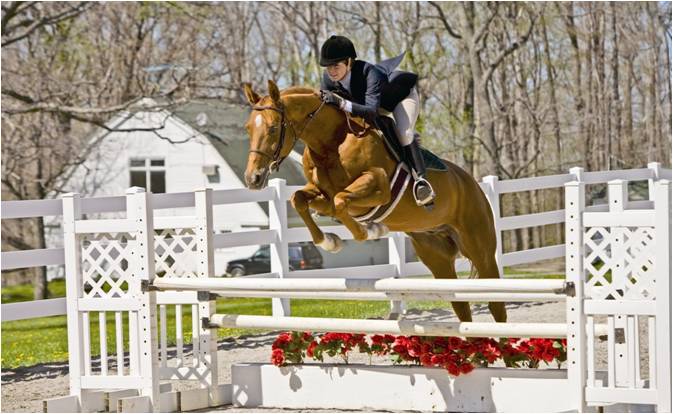 ---
Ten-year Overview of Entrepreneurship Education at Lake Erie College—2007 to 2017
Jeff Eakin, Director of the Center for Entrepreneurship
Lake Erie College initiated entrepreneurship as a defined academic discipline in 2007 pursuant to a challenge grant from the Burton D. Morgan Foundation and the Ewing Marion Kauffman Foundation.  The grant funding totaled a combined $1,297,228 matched with $648,614 from Lake Erie College.   Similar programs were funded at Baldwin Wallace University, Hiram College, Oberlin College, and the College of Wooster.
The College hired a Visiting Professor in Entrepreneurship and created a staffed Center for Entrepreneurship.  The first Executive Director of the Center for Entrepreneurship (CFE) was formerly a local secondary school teacher/administrator.  He was succeeded in 2009 by a local business manager.
The College's grant application identified eight features of the Lake Erie College Entrepreneurship Initiative:
     Curriculum and Faculty Development
     Experiential Components and Mentoring
     Innovation
     Sustainability
     Alumni and Community Involvement
     Governance
     Success Measures
     Dissemination
Funding was provided for a full-time Executive Director, a full-time administrative assistant and a cadre of retained Entrepreneurs-in-Residence to assist in all of these programs.  At one point, there were eight EIR's from a variety of industries.  The College is currently funding a part-time Director and one part-time EIR.
At the end of the grant period, the Executive Director departed and Burton D. Morgan Foundation approved a request by Lake Erie College that allowed unexpended funds to be available for specific activities for the three succeeding years.  Those funds were used according to that plan and end of grant reports filed and accepted.
LEC offered its first degree program in Entrepreneurship to the class entering in Fall 2007, enrolling one student as a candidate for Bachelor of Science in Equine Entrepreneurship.  Lake Erie College has offered recognized programs in equine care, training and facility management for many years.  The entrepreneurship degree program increased to a high total enrollment of 31 by Fall 2012 and stands at 10 in Fall 2016.
In Fall 2008, a Bachelor of Science in Entrepreneurship was offered with two students selecting this major.  The high total enrollment mark for this degree was 18 students in Fall 2011 with seven enrolled in fall 2016.  A number of military veterans have come to LEC because of this special degree only to find that tuition support from the VA is an every-semester struggle because "entrepreneurship" is not a job/profession on the VA list.  This has resulted in most of those students either dropping out of school or switching to a VA-approved major.
The course requirements and offerings for the Entrepreneurship and Equine Entrepreneurship majors and minors have not changed over this period.  Until the 2016-2017 academic year, LEC was on a 4-credit hour system.  Thus, the standard 128 credit-hour benchmark for Bachelor level degrees was met with 32 courses.  After 11 General Education courses and the 14-18 major course requirements, only a very limited number of "true" electives could be taken within the confines of a four-year college career.  This applied to all majors, limiting the appeal for more Entrepreneurship courses both within and outside of the Entrepreneurship major.
Currently, new students operate on a 3-credit hour system, allowing 40 courses to attain 120 credit hours and leading to far more opportunity for all majors to explore electives.  In Entrepreneurship, these could include Creative Enterprise Thinking, Small Enterprise Management, Social Entrepreneurship, Start-up Funding.  The opportunity is also great for interdisciplinary topics for entrepreneurial  thinking in Earth Science, Fine Arts, Education, Biology and Chemistry.
What has grown in number and scope are events designed to offer all students an opportunity to apply new concept development thinking and skills with a monetary incentive.  Most participants still come from entrepreneurship course enrollees, where the events are built into the curriculum, but often the winners come from outside the entrepreneurship space.
In Fall 2009, Lake Erie College was accepted as a member in the Entrepreneurship Education Consortium (EEC), then a six-institution non-profit of colleges and universities in northeast Ohio who supported and cooperated in entrepreneurship education.  This organization was and continues to be funded by  Burton D. Morgan Foundation in its offering of ideaLabs, an enterprise concept competition and Entrepreneurship Immersion Week, a residential "camp" for five-member teams to develop an idea.  In both cases, independent judging panels select winners and cash awards are made to the students.
The opportunity to offer programs which exposed Lake Erie College students on a bigger stage of students and faculty was and is a significant factor in attracting participation in these voluntary events.
LEC has held an IdeaLabs New Concept competition in the spring semester since joining the EEC in 2009-2010 academic year.  This event has attracted active participation by students enrolled in Entrepreneurship classes, specifically ET 211 New Venture Planning, as well as students from other disciplines.  Ideas presented and the written and oral presentations have noticeably improved over time, evidenced by more customer driven problems being identified, more research and surveys being conducted and more critical thinking being devoted to assumptions. 
EEC's regional competition for new concepts offers the winner at each member campus the opportunity to see their real competition is life and to begin their networks outside the individual campus.  The LEC team placed 1st out of 11 teams at the ideaLabs Regional competition in 2014.
In 2016, a Social Enterprise category was added to ideaLabs for all EEC schools under a grant from the Business of Good Foundation and students have participated in this.  A Launched Enterprise bracket was added at LEC in 2015 and this has attracted multiple student-owned enterprises to compete.  This  raises the question of whether greater effort should be devoted to helping those now-active businesses become growth enterprises?
Even the 10 page maximum/3 minute pitch of new concepts for ideaLabs can be intimidating, so an entry level event was started in Fall 2016. Solution Seekers poses a specific challenge question to all undergraduate students about a "problem" that was easily recognized and addressed.  These events involved the students developing a solution and a 3-minute pitch using the Problem, Solution, Customer, Value Proposition, Resources format. 
Following the initial Solution Seeker (see Engaging Faculty below) the next event focused on connecting LEC to downtown Painesville merchants and was hosted by and held at a downtown coffee shop, one of the potential beneficiaries of a better town-gown relationship.  One of the participants suggested that, to overcome safety concerns, the College President should lead a campus-to-town square walk on a designated evening and visit some of the local merchants.  The President was in the audience and receptive to the idea, and shortly thereafter led the walk.  The student is continuing with the idea in an Independent Study course.
An event intended to specifically Integrate Media and Digital Arts & Technology students (IMDAT) started as a 24-hour lock-in to develop an app or game.  To broaden the students' understanding of how to apply technology to the real world, the focus shifted in 2015 to developing a 3-minute video for use by a designated local non-profit to carry its message.  Beneficiaries were a local "clean the stream" organization, an equine-based therapy provider and the College's Pheasant Run Airport & Museum. 
Cash awards were made for all of these events.
LEC has fielded a full, five-member team for EEC's Entrepreneurship Immersion Week (EIW) in each year since 2010 and hosted the event in 2015.  This is a learning experience for students, but being recognized has value also.  The LEC team placed 2nd out of 11 teams at Immersion Week 2016 and 3rd out of 11 teams in 2014. 
Most EIW participants have been non-entrepreneurship majors, building bonds between disciplines when the students return to campus in the fall and planting the seeds of entrepreneurial thinking in those departments.  By chance, many EIW participants are also engaged in the Admissions process and their EIW experience has become a powerful recruiting tool.
While not a competition, the printing of a starter set of business cards, (LEC logo, major, activities, contact information) for all students is considered an event, as is the creation and active use of LinkedIn accounts.  No specific records have been kept other than multiple boxes of 1,000 sheet boxes of card blanks have been consumed and hundreds of accounts have been created on LinkedIn and invitations personally accepted.
A very important side opportunity for all of the campus competitions has been to train recent LEC graduates to be fair and impartial judges.
Since 2015 all of the LEC level IdeaLabs, IMDAT and Solution Seeker competitions have been judged by panels comprised entirely of recent LEC graduates who themselves competed in these events.  Previously, "adults" served as judges.  As younger judges were introduced starting in 2013, it was clear that they asked more and better questions and provided more appropriate feedback for these concept level events.  Learning to make impartial evaluations is an important tool for life.  The inventory of qualified judges (and loyal alumni) continues to increase.
Building a campus-wide awareness of entrepreneurial thinking takes more than the effort of a Director and one Entrepreneur-in-Residence.  It requires the continuous involvement of both business and non-business faculty, some of whom have become receptive to event promotion in their classes and to the inclusion of events in their curriculum. 
This was particularly evident in a recent Entrepreneurship-major organized Field Day at Pheasant Run Airport & Museum (PRAM).  The four student team conceived, developed, promoted and ran the event.  Several faculty moved their classroom to the airport and made airport specific assignments for this two-day event.
The Field Day event was the culmination of a two semester course addressing the question of "What do we do with Pheasant Run?"  This will likely be the question that will be addressed by Entrepreneurship majors and by select students in Independent Investigations for the next five years. 
In 2010, the College received an outright gift, as a life estate, of 64 acres of raw land in Madison Township, about 15 minutes from campus, and an adjacent 64 acres improved with a residence, two FAA-approved grass airfields, four hangers and 28 collectable airplanes.  The donor is Gretchen Reed, a long time Lake County educator and resident.  The collection is open to the public on a free, limited basis.  A small number of LEC events have been held at there.
Using four Entrepreneurship majors in their two-semester 2016-2017 capstone course, the "How can this asset be best utilized?" question is being addressed.  Or what is success for Pheasant Run Airport & Museum?  The short-term work has defined three areas of potential:  Improving the appeal of the aircraft museum; using the property to host more College and possibly community events; and developing/integrating academic course work across major beyond business, such as equine, digital media, earth science, geology, art, and history.
The 28 collectable aircraft provide an interesting challenge for a business/history/communication/digital media team.  The stories to be told include that of Gretchen and Chuck Reed, aviation at Lake Erie College, women in aviation, and aircraft component manufacturing in northeast Ohio.  Students would research the history of an individual plane (spotter plane used by General George Patton in North Africa during World War II), write that history and present it to capture the interest of the three types of museum visitors: runners, skimmers and lingerers.  Support for this effort has already included contact with one of the many highly regarded curate museums in Northeast Ohio.
PRAM could prove to be the single most significant activity in entrepreneurship education at Lake Erie College for many years to come.  It will involve a real opportunity and challenge because:
it is about two generous donors more than physical things they donated;
it has projects appropriate for 3 credit hour/1 semester;
it has projects that need workers and that need managers;
it must involve students from multiple disciplines;
it must involve engaged faculty from multiple departments;
it has requirements for capital investment and opportunities for fund raising;
it has implications which require institutional  buy-in at the highest level;
it makes good use of a permanent asset of the institution;
it will likely cause students who participate to remain engaged with the College after graduation; and
it has a unique sense of fun, exploration and history.
If success in entrepreneurship education at LEC is measured using the State A (High School Thinking) add Process (LEC Education) to get to State B (Entrepreneurial Thinking), then the last ten years have been very successful with some students.  Their experience at LEC added or refined some skills and discipline, provided some tools and benchmarks, and gave them voice and encouragement to take appropriate risks.  When and how they apply these should be followed to validate and improve the Process.   The good news is there is a much more engaged faculty and student body providing optimism for the future.