Pursuing Research Opportunities
The Burton D. Morgan Fellowship Program supports the Foundation's goal of pursuing scholarly research activities along the leading edge of entrepreneurship education.  The Fellowship serves as a vehicle to draw in new and diverse perspectives and to further energize and inform the work of the Foundation. The Foundation anchors its work in the Northeast Ohio entrepreneurial ecosystem, but aims to share its knowledge base nationally and internationally.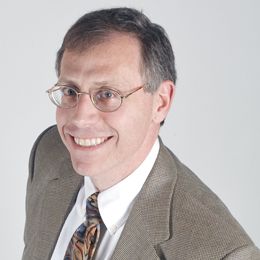 Dr. Scott Shane, A. Malachi Mixon III Professor of Entrepreneurial Studies at Case Western Reserve University, became the Foundation's first Fellow in early 2015.  He conducted a series of pitch competitions (PITCH U) at area universities as experiments to determine how to best teach entrepreneurs to pitch ideas. Dr. Shane has designed and made available pedagogical materials to help teachers and instructors coach their students on making more persuasive pitches.  He is currently working to produce several other publications and materials related to the PITCH U experiment.